The Queensland 4x4 Club Inc or Q.O.R.A (Queensland Off-road Association) as it was first known was formed after a majority vote on the 20th May 1971. By the 17th of August 1971, the club's first constitution was passed and a sticker design had been agreed upon. A $5.00 entry fee was to be paid at the 3rd meeting with an annual fee of $5.00 payable on the 1st of July per year.
The Queensland 4x4 Club Inc has been known by three names in the last 50 years.
Queensland Off-road Association (Q.O.R.A)

Queensland Off-road 4x4 Club

Queensland 4x4 Club Inc (current)
To celebrate 50 years a committee was created to put together an evening of celebrations for the 29th August 2021. The committee consisted of:
Chair: Andrew Schulze

Magazine, Shirts, PowerPoint, Cake: Natalie Fowler

Catering & Hall: Sharon Collins

Music: Neville Victor
View the 50th Anniversary Magazine HERE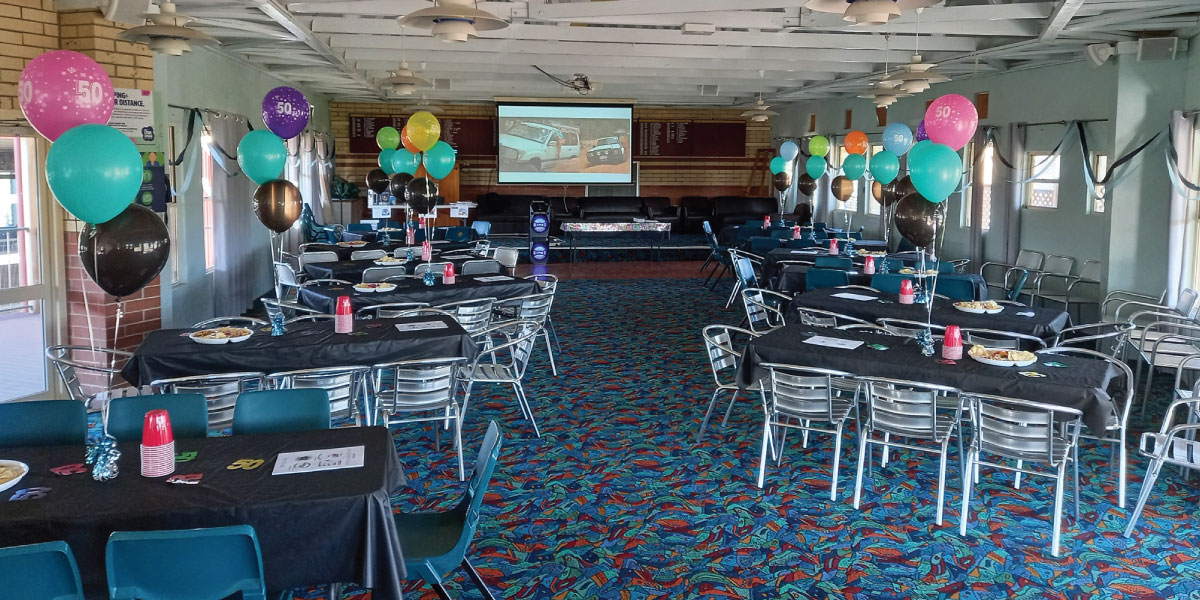 The hunt was on to track down past club members to invite them to the Anniversary Dinner. On the night there was a combination of past club members, long-standing club members and new club members along to celebrate 50 years of 4WD adventures.

Everyone enjoyed watching the PowerPoint put together by Natalie, there were many laughs and comments of "there's my car", "I remember that" and "oh look there's ...."

The club year of 1982/83 saw a constitution change allowing women to be elected as Club President. The first female Club President was elected on 21st June 1985.

The Club became incorporated on the 26th of May 1988 with the name change of Queensland Offroad 4x4 Club Inc approved by Dept Consumer Affairs in 1992/93. The 1998/99 club year saw the current club's name changed again to the current name of Queensland 4x4 Club Inc.
The Club celebrated 40 years at the Dayboro Showgrounds. It was a great night full of lots of laughs, raffle prizes and the now club favourite coin slide. Andrew Baker was inducted as a 'Life Member'.

In 2018 the then President Craig Colhoun decided it would be for the club to host the annual Four Wheel Drive Association's Corroboree in 2019 at Blackbutt QLD. A successful event raising funds for Mates4Mates, Drought Angels and local charities within the Blackbutt Community.

At the beginning of 2020, the world pandemic COVID-19 changed how the club operated with Zoom meetings becoming an option for the monthly committee and club meetings. Trips were postponed to another date or cancelled altogether due to restrictions. The 20th annual Fraser Island Cleanup was cancelled for 2020 but was able to be held in 2021.

It was with much excitement that club members were able to celebrate 50 years of Off-road activities, in that time there have been many changes to the club whether it be club name, meeting location, vehicles and members but the one thing that has stayed the same is everyone's love for 4WD adventures with like-minded people.