Club Christmas Party 2019 *** Nov 29th - Dec 1st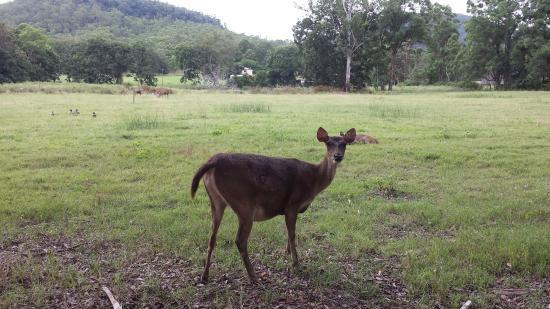 Catering:
Catering is $ 20.00 per adult / Children under 16 Free
Breakfast is $ 5.00 per adult / Children under 16 Free
[please ensure you add the quantity of childer under 16 on your registration so we can make sure we are catering for them]
Members - Refundable Cash Deposit pre-paid, per person
PLEASE PAY CASH DEPOSIT TO TREASURER
Non Members / Guests to be paid before attendance.
Payment cut off Friday 15th November (Club Meeting) to Treasurer.
If you do not pay you will not be catered for. A receipt will be issued.
A refundable deposited required for Club Members who register and attend.
You can place your catering order via our Member Shop for catering (select the option required ie: Dinner Only or Dinner & Breakfast and then the quantity required. Please order Adults & Children separately)
What to bring:
Camping Equipment / Beverages / Lunches / Swimming Gear / Christmas presents - child and adult secret santa
Camping:
Please book directly through Borumba Deer Park and mention you are with QLD 4x4 Club.
http://www.borumbadeerpark.com/
07 5484 5196
Camping fees: As per Borumba Deer Park website
link: https://www.borumbadeerpark.com/prices.html
Pets:
As this is a catered trip no pets are allowed.
Activities:
Deer Feeding 4pm Saturday
Santa Visit (please bring a present for your child to the value of $20.00 to be given out by Santa)
Adult Secret Santa (please bring a present to go under the Christmas Tree for the Adult Secret Santa)
to the value of $20.00
girls buy for girl / boys buy for boy or unisex present
we will run a present pinch (as per previous years) - select your present BUT before unwrapping it you can choose to swap your present with a present that has already been upwrapped! Maximum 2 swaps on any unwrapped present. ** you can only swap at time of choosing the present from under the tree, HOWEVER if you are given your own present you can elect to keep it or swap for another on the table **
you are not required to particpate in the secret santa and at time of receiving the drawer number please let the person giveing it to you know
Christmas Festive Tables & Light up your Van (tent/camper/swag)
Trip Details
| | |
| --- | --- |
| Trip Date | 29-11-19 |
| Trip End Date | 01-12-19 |
| Vehicle Quantity | Unlimited |
| Registered Vehicles | 18 |
| Location | Imbil - Borumba Deer Park |