Condamine River Crossing March 2021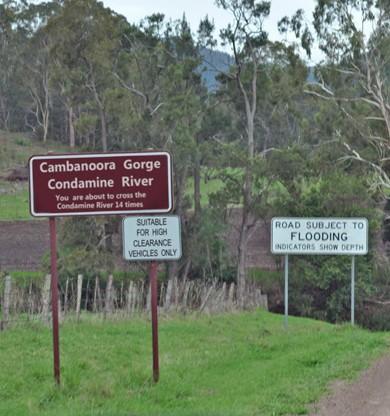 The Condamine Gorge's '14 River Crossings' track is appropriately named after the 14 river crossings you have to make exploring this beautiful part of the Gorge. During normal conditions the crossings of the Condamine River are relatively shallow. However, during wet weather the river will rise rapidly making it impassable.
Plan is for Morning Tea around river crossing 4 (Approx 1030).
Brief stop to Air Up in Kilarney and to enable people to grab something for lunch if they don't bring with them, then onto Queen Mary falls for lunch break, short walk to falls
Meeting Point: Yamanto McDonalds (Warwick Road)
Meeting time: 8:00am
Departure time: 8:30am
Trip Details
| | |
| --- | --- |
| Trip Date | 28-03-21 7:30 am |
| Trip End Date | 28-03-21 4:30 am |
| Vehicle Quantity | 20 |
| Registered Vehicles | 8 |
| Available place | 12 |